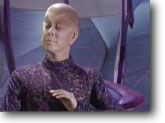 Message Forum
Have a comment to make about the show? Want to see what others think about the latest episodes? Look no further!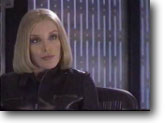 What's New?
Wondering what's new around here? Come on in and find out!
Cast & Characters
Want to know more about the cast and characters? Want to know some of the silly things they do while filming? Did you know Anita La Silva (Zo'or) is a Flamenco dancer? Or that Richard Chevolleau (Augur) has two daughters? Or how about the night Von Flores (Ronald Sandoval) quite literally bit off Da'an's (Leni Parker) head! This is the place to find out!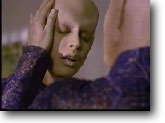 Fan Fiction
The collection of writings are from very talented and diverse authors, from rated G though the adult works.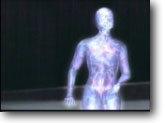 Conventions
Wondering when the next EFC Con is? We have the latest schedule!

.
Banners
Looking for our site banners?

.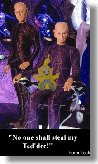 Choose from dozens of Earth: Final Conflict postcards to send to your family and friends. We offer them from the serious to some of the humorous ones some of you creative fans have created and offered to us to share with the rest of the world. Not yet available
EFC Desktop Stuff
Desktop themes, Icons and Wallpaper.
Interviews & Articles
Missed that article or interview? Check here! We just may have it listed!

.

BoredTech

Want to know the latest on the site's webmaster BoredTech?
FAQ
Frequently Asked Questions- Have a question? Chances are someone else had the same question! Check here to find out if your question has already been answered. If not contact us!
Find all your favorite high quality wav, midi and mp3 and video files for Earth: Final Conflict. If you have something you'd like to contribute contact us!
Humor
In the mood for a laugh or need a pick me up? Check out what some creative fans have come up with. From humorous rhymes and songs to altered graphics guaranteed to make to you laugh.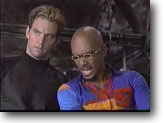 Episode Airdate's
US schedule. Find out what episode is showing in your area this week! Complete Season Listing
Links & Mailing Lists
Looking for other EFC resources or links? How about mailing list or RPG's? Check here for a listing!

Wanted
A listing of things we need some help with.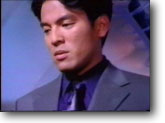 .Credits/Thanks...
Thanks to all the people that have put up with me while I get this thing running and figured out=)